The 4WD and Adventure Shows are excited to have some of the most popular Content Creators and social media influencers at our Shows. In 2021, we welcome Danie Simpson to the Sydney and Adelaide Shows. Danie is a QLD based heavy duty mechanic who loves 4WDs. She shares her adventures to her audiences on Instagram and YouTube, and hopes to inspire everyone else to get out and explore our great country. We caught up with Danie recently to get a bit of info, and we look forward to catching up with her at the Adelaide and Sydney 4WD and Adventure Shows this year!
Five minute catch-up with Danie Simpson
How or why did you become a content creator?
When I was first starting to get into 4WDing and working on my own vehicle I found it hard to find good up-to-date information and reviews. When I would message people they wouldn't respond or were vague. I started sharing my adventures and what I was doing, and had a lot of really good responses to the page so I decided to make a real effort at it. Replying to all messages coming through, trying to share as much as my knowledge as possible, and overall just inspire others to be or do more than they think they can.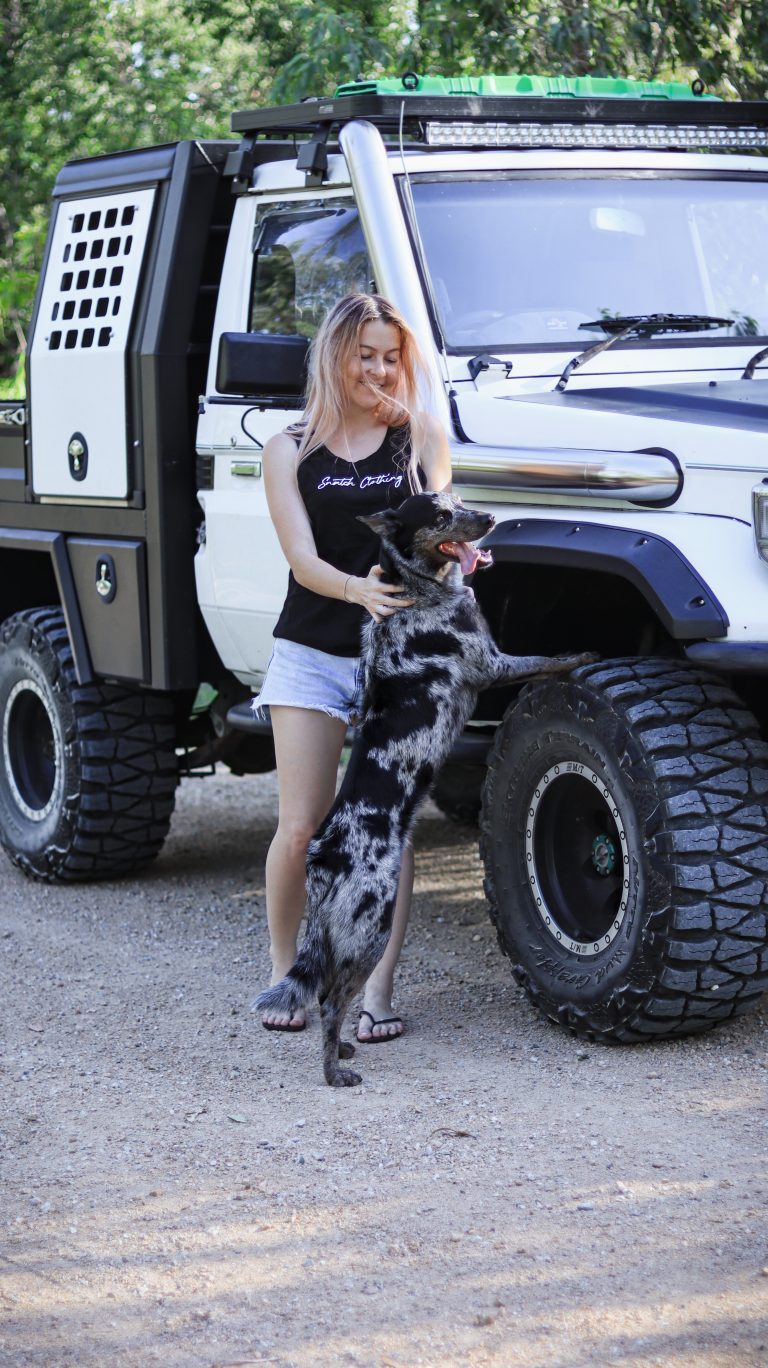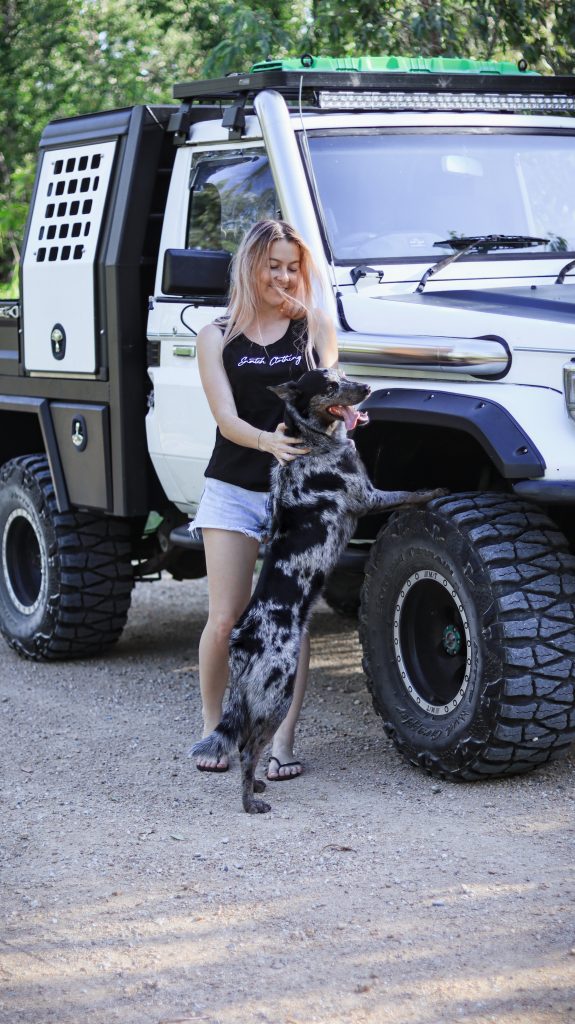 What projects are you currently working on?
Currently I have my 1991 75series which is my daily driver, and two long-term build projects, a 1988 60 Series and a 1972 Ford Falcon 4×4.
Where is your favourite camping/4WD destination?
Fraser Island. Used to go every year and it never got old. Absolutely love the beach and Fraser Island West Coast is still one of the most incredible places to wake up on.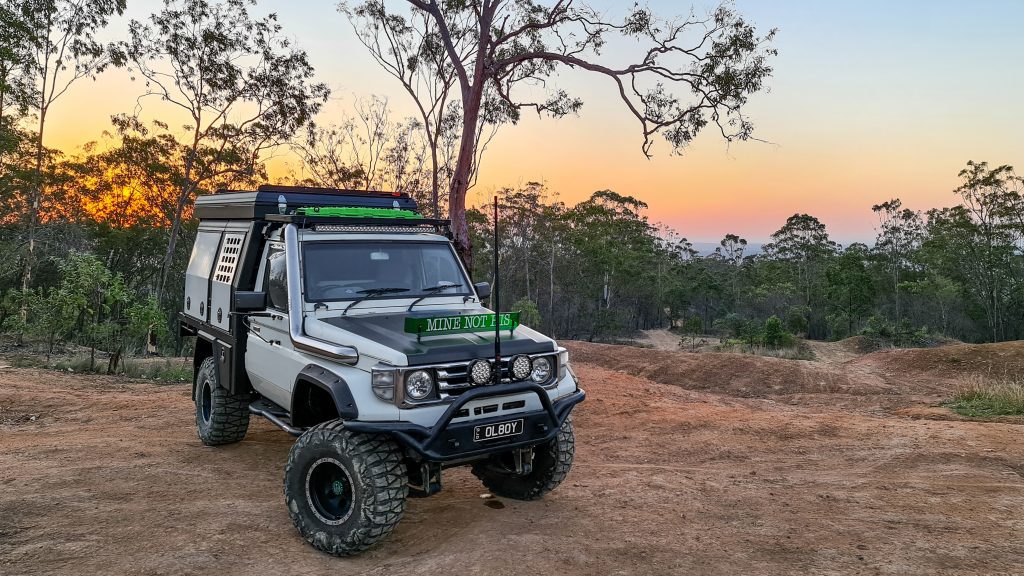 What challenges have you faced being a female in a male dominated industry, and how have you overcome them?
Being a female in a male dominated workplace can be a challenge, however my experiences thus far have all been positive. I work with an amazing group of people and have not had to deal with any issues in my line of work. However the social media world has been a massive challenge. Everyone is quite quick to judge and assume online and it does feel somedays that I'm constantly trying to prove myself. I overcome this by having a loving and supportive network of people who ground me and remind me what really matters and whose opinions matter.
If you could invite one celebrity for dinner (living or dead) who would it be and why?
Can I invite just a bunch of celebrities dogs and not them? Hahaha! Honestly though I'd love to have a sit down, relaxed chat with the Queen. I've read she was a truck driver and mechanic for the Army during WW2 and her life experiences would just be incredible to listen to and hear how she dealt with certain situations.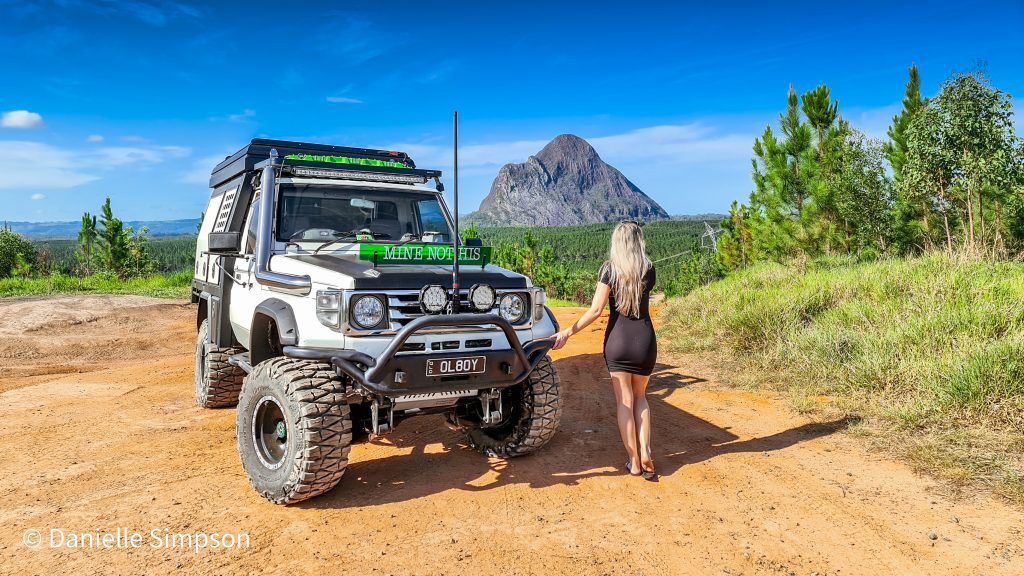 What's the best 4WD tip you can pass along?
Best 4WD tip would be to practice. Sounds silly but 4wding is a skill and a lot of people learn from watching videos online these days and get to the tracks and kinda just wing it. Eventually overtime you will pick up a lot experience, however I recommend everyone to make a point of practicing. Get hands on with your 4WD, learn from people with experience, try different terrains and take note of how the vehicle handles, take a offroad training course. It's one thing to 'send it' up every track and hope for the best but to really understand your vehicle, its strengths and limitations will really make a big difference in the long run.
Find out more about Danie and follow her on YouTube, Instagram and Facebook